What We Do
Our Asbestos Removal Services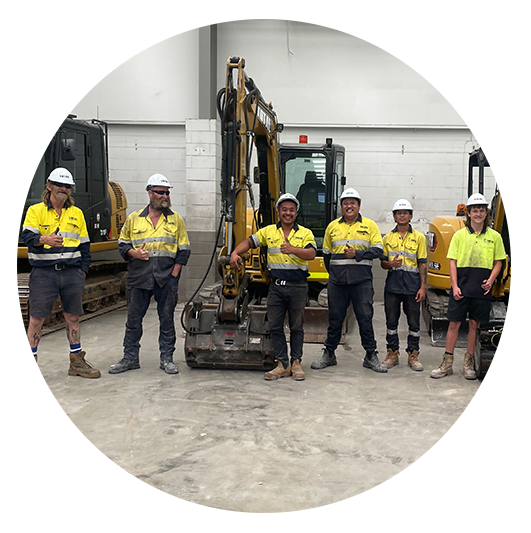 About Us
Meet Total Asbestos Removal
Total Asbestos Removal Brisbane is the #1 Brisbane asbestos removal and demolition company formed in 2010 by Somah Thong. With more than forty years of combined experience, the team at Total Asbestos Removal Brisbane have all the certified skills and necessary experience to complete all types of non-friable and bonded asbestos and demolition-related jobs. There is no job too big or small and we cater to all areas; whether it be residential, commercial or industrial. At Total we pride ourselves in providing you with a safe and affordable solution to all your asbestos removal and demolition projects.
About
Our team of professional and fully QLD-licensed asbestos removal Brisbane contractors will follow strict health and safety guidelines.
We will:
Inspect, test and dispose of hazardous building materials including asbestos
Disposal in Approved Council dumping sites
Provide asbestos roof removal and gutter replacement
Provide fast and friendly services
Ensure you have complete peace of mind with health and safety.
Don't delay and don't gamble with your health! Contact Us Now on (07) 3151 0312. We will be sure to provide you with the right advice and first-class asbestos removal service.
FAQ for Asbestos Removal Brisbane
Asbestos is a naturally occurring fibrous mineral known for its effective insulation properties. Asbestos has soft and flexible fibres that resist heat, electricity and corrosion. Being abundant in nature, it has been the ideal go-to material for insulating buildings pipelines and mattresses.
For all its merits, asbestos has been banned in many countries today after it was discovered that it can cause several life-threatening cancers and diseases, like mesothelioma and asbestosis.
Asbestos exposure can be highly toxic; its mineral fibres can become forever trapped in your body after inhalation or ingestion. And people who get exposed might remain unaware of it for decades before the symptoms show.
Over several years, the trapped asbestos fibres will cause inflammation, scarring and eventually genetic damage to the cells. Asbestos exposure can cause fatal diseases like progressive lung disease, with cancer like mesothelioma almost exclusively linked to the presence of asbestos in the body.
Asbestos fibres are microscopic fibres that cannot be seen, smelled, or tasted – making it very hazardous as detection through the senses is almost impossible. The safest way is to get a questionable sample immediately sent and tested in a lab for detection.
Unfortunately Asbestos continues to be a major problem in Australia for homeowners, builders, and DIY renovators. Exposure to this highly hazardous element can potentially cause cancer. Over the past decades, it is evident that this material has been responsible for thousands of deaths each year.
Sadly, most of these tragedies could have been prevented if appropriate precautions had been taken while renovating or building.
If broken building material is discovered and suspected of containing bonded asbestos, then call us today and arrange for one of our Brisbane asbestos professionals to come and inspect the property. They will be able to advise you on the next steps to eliminate the problem.
Safeguarding yourself, your family and your neighbours could be one of the most important decisions you will make today so do not leave anything to time or chance.
In 2023, the cost of hiring an asbestos removal expert ranges from $35-$60 per square meter for bonded asbestos removal, and around $100-$240 per square meter for Friable asbestos removal.
The cost varies depending on the size and complexity of the job. The common factors that determine the cost of asbestos removal are ease of accessibility to the material, whether the job is to be on the interior or exterior, and the total square meters of the property affected. The more the total square meters, the lower will be the per meter square rate.
Exposure to asbestos can cause health problems later in life, which is why it is very important to have your property inspected. If asbestos is found to be present, it has to be removed immediately by a professional.
If you have some experience or confidence in this, you can opt to remove a maximum of 10 square metres of asbestos yourself. However, given the nature of asbestos, it is highly recommended that you don't do so and hire a professional company instead.
If you want more than 10 square metres of asbestos removed, don't think and hire an expert immediately. Otherwise, you must attain a removal license by attending and passing a proper training course before you attempt to do so.
Asbestos removal is a dangerous and specialised job that really must not be taken into your hands. Total Asbestos is a team of licensed and certified asbestos removalists with years of experience who will ensure that the job is executed safely and perfectly.
Regardless, if you're attempting to remove asbestos yourself, do keep these safety tips in mind:-
Properly cover yourself up and wear PPE (Personal Protection Equipment)
Do not eat, drink or smoke in the removal area
Do not use power tools for anything other than things like screw removal
Do not blast with water or scrub with a stiff broom
Wet gently with water
Avoid any drilling and cutting into the asbestos-laden area
The amount of time for a professional to do a thorough asbestos abatement depends on a number of factors such as the total area to be worked on, the type of abatement procedures used, etc.
To understand the timeline of the procedure, two aspects come into play – the time taken to vacate the property and perform the job, and quality assurance to ensure that the area is completely safe.
Depending on the size and severity of the contaminated area, you may or may not have to vacate the premises, although it's usually recommended to do so. With asbestos removal pros working for you, you will be able to return to your house in as little as 48 hours.
If vacating is not an option, we have an alternative of covering the area with industrial plastic sheeting to separate you safely from the contaminated region while work is underway.
After the removal is successfully completed, we perform a thorough air quality check to ensure that your property is completely asbestos-free and comfortable. This too depends on the status of the air index, so it can all be wrapped within 48 hours or may naturally take a bit more time.
Simply put, asbestos, or a mixture of asbestos with other material, is considered friable asbestos if it can be crumbled and reduced to powder by applying little pressure. If it's sturdy and robust under pressure, it's non-friable asbestos.
Non-friable asbestos can become friable when subjected to extreme conditions like demolishing a building or removing ACM that has been glued into place.
Total Asbestos Removal Brisbane specialises in asbestos removal, having executed hundreds of jobs with thoroughness and precision. We know how fatal a risk the presence of asbestos in your space can be, which is why we go the extra mile to serve you expertly.
We are an asbestos disposal company with years of experience on the job, who know all the ins and outs and bases to cover to purify the contaminated area so well that you never have to worry about it ever again.
Please feel free to go through all the asbestos removal services we provide and contact us here for a professional asbestos abatement experience.